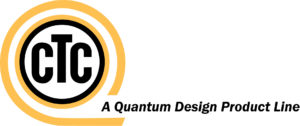 Quantum Design Inc. has acquired CTC International as of August 7, 2018.  We are excited to take on this product line and continue to provide parts and service to existing and future customers.  Our first priority is to reestablish availability of parts and service ASAP.  We are working to get all existing data, parts and assets to our facility in South Beloit, IL.  Please check back here for more information, we will update this page as it becomes available.
To read our official news release, visit our news page.
To learn more about CTC CLICK HERE.
For immediate assistance, please use the contact form below or call 815-624-8989.  We look forward to working with you!