Automatic Splicing is a process in which two rolls of material are joined together. When the running roll is depleted, the machine automatically joins the end of the expiring web roll to the leading edge of the new roll.  An accumulator (festoon) holding material storage is used to keep production running while the splice is taking place. When the splice cycle is complete, the accumulator is re-filled and the expired roll can be changed while the new roll is running, eliminating any stoppage in production.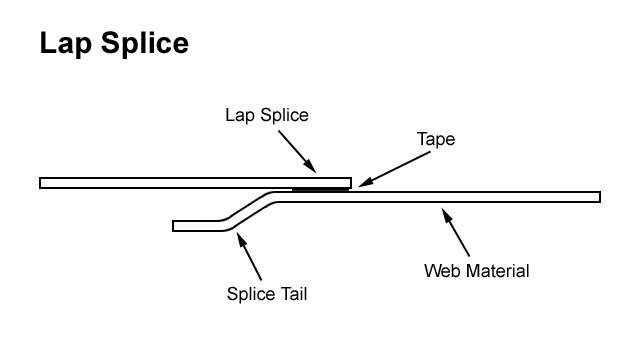 KTI Lap Splicers
Standard Splice Joint – overlap of material, 3" + inch loose tail that alternates top to bottom side of the web.
Minimum Tail Splice Joint-  reduces loose tail to approximately ½".  Beneficial when running roll to sheet. It may not be suitable for paper grades over 80 lb basis weight or films, foils, or laminates.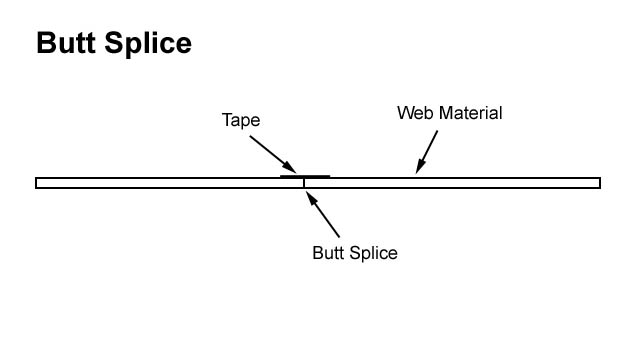 KTI Butt Splicers
No overlap of material.
The leading edge of the new roll is "butted" up to the trailing edge of the expiring roll. Tape is applied to the top side of the splice joint, and if needed, 2nd side tape is applied to the bottom side of the splice joint.